Check out the new video for "NOW"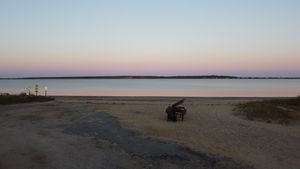 From Steely Dan to Bruce Hornsby to Sting...Joni Mitchell to Norah Jones, there was that special something that each had; a constant striving for the nuances that made them artists and not just musicians. Add Laurence Elder to that list."      - Michael Fagien, JAZZIZ Magazine 
"Laurence Elder's new CD: "Walk Another Mile" could also be sub-titled: Songs of Love, Loss, Life and Light. Laurence is indeed a bright presence on the Pop/Jazz Crossover scene as a singer, songwriter, lyricist, pianist, keyboard artist, and producer with a unique gimmick: He's a Musician! I was first introduced to his music by the great pianist/composer Kenny Werner, who raved about his first release "Surrounded," and on this album Laurence continues his journey with songs that draw you in with their imagery, melodicism and wonderful harmonic motion."  
- Multi-Grammy Winner Randy Brecker 
"The old adage "Good things come to those who wait" holds true, because while fans of Laurence Elder have waited a long time to hear new music from him, there's no doubt they're going to be extremely pleased with these new compositions."      - Rick Such, Inside MusiCast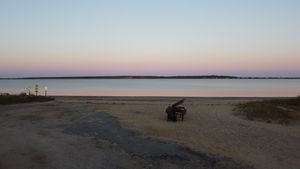 Great interview with Inside MusiCast...
Inside MusiCast has hosted over 200 in-depth interviews with guests such as Marcus Miller, Russel Ferrante, Christopher Cross, Steve Gadd, David Foster, and many more. Join them on May 3rd as they feature Laurence Elder.    Check it out here!